Company Profile
The Pharmacy your family can rely on
Starting out as NCCC Botica in the late 1980s, the pharmacy outlet operated only in New City Commercial Center's (NCCC) flagship store at Ramon Magsaysay Avenue (Uyanguren Street) Davao City.
In 2003, NCCC Botica was renamed into Health and Beauty in 1 or HB1, selling quality over the counter medicines and pharmaceutical products at NCCC Mall Davao and at NCCC Main Magsaysay.
It diversified into the retail of beauty, healthcare, medical, and grocery items. It incorporated additional lines like food items, office and school supplies, houseware items and a quick snack bar to include breads and beverages at very affordable prices.
HB1's client base are largely after the convenience of a drug store and mini mart in one spot. Its outlet preference are locations that have medium to high density households with access to public transportation.
Currently, HB1 has over 50 drugstore branches with 3 different categories; Traditional Pharmacy, Neighborhood Store, and Health and Beauty. It has branches all over Davao Region (from Davao del Sur to Davao del Norte), and in Palawan.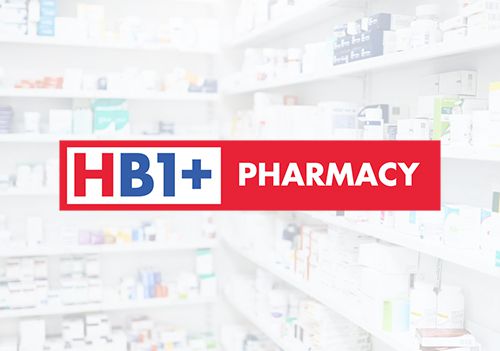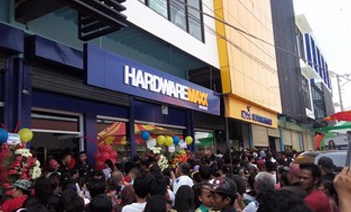 Cat. Grande
Bao Long Bldg. Sitio Escuela, Cat. Grande, Talomo Dist., Davao City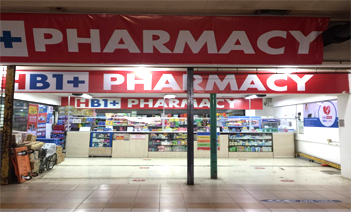 Bajada Mall VP
Nccc Mall Vp Bldg, Jp Laurel Avenue, Brgy. 20-B, Davao City (Beside Nccc Supermarket)
Arncel Celine P. Castillo
(+63) 932 485 0566
vp_pharma@nccc.com.ph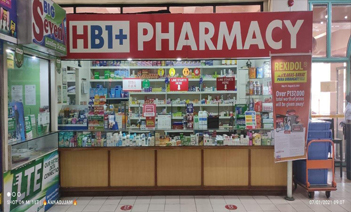 Bajada Mall VP Satellite
Nccc Mall Vp Bldg, Jp Laurel Avenue, Brgy. 20-B, Davao City
Joanna Marie Jamero- Store Assistant
(+63) 932 939 5788
vp.sat_pharma@nccc.com.ph
Bolton
Lachmi Shopping Mall, Bolton St., Brgy. 3-A, Davao City
Demy Rheay Batingal
(+63) 932 483 7835
bolton_pharma@nccc.com.ph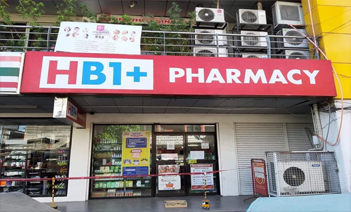 Boulevard
Quezon Blvd, Cor Artiaga St., Purok 3, Brgy. 36-D, Poblacion Dist., Davao City
Dianna Feb J. Cagas
(+63) 923 543 7335
blvd_sh@nccc.com.ph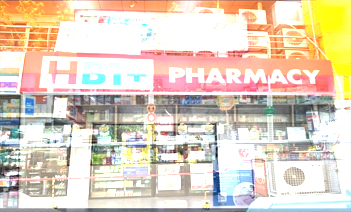 Damosa
Unit 2 Sapphire Bldg., Damosa Complex, J.P. Laurel Ave., Alfonso Angliongto Sr., Davao City
Michelle P. Bosque
(+63) 933 434 2304
dam_pharma@nccc.com.ph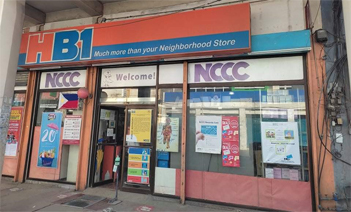 Magallanes
Ground Flr. Wison'S Shopping Center, Magallanes St., Brgy. 2-A, Davao City
Carlos J. Semeno, Jr.
(+63) 932 484 8641
maga_pharma@nccc.com.ph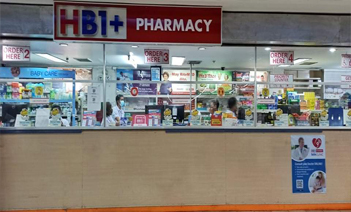 Main Magsaysay
Nccc Bldg., R. Magsaysay Ave., Brgy. 27-C (Pob.), Davao City
Joanna Lissa P. Fernandez
(+63) 933 445 3463
main_pharma@nccc.com.ph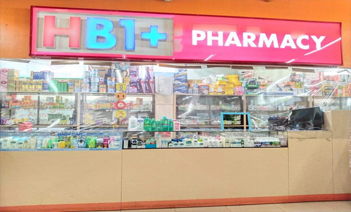 Nova Tierra
Nova Tierra Square Bo. Pampanga Lanang Sasa Davao City
Niñanita D. Maceda
(+63) 922 279 7051
nova_pharma@nccc.com.ph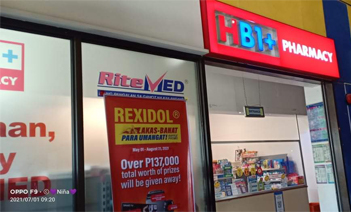 Panacan
Gemdc Bldg., Km 13 Panacan, Davao City
Fe Marissa S. Jose
(+63) 922 753 6976
pan_pharma@nccc.com.ph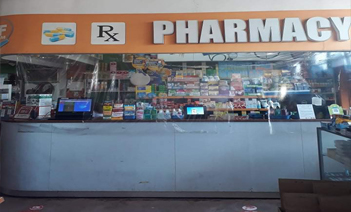 R. Castillo
Jin-Long Complex, Dr. 4,5,6,7, R. Castillo St., Lanang, Brgy. Rafael Castillo, Agdao District, Davao City
Delfin Cabangal-Store Assistant
(+63) 923 600 4115
rcastillo_pharma@nccc.com.ph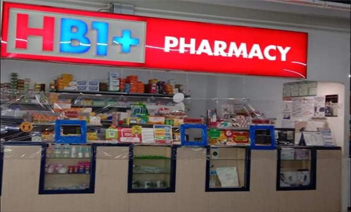 Samal
Sitio Kaimito, Brgy. Villarica, Babak, Island Garden City Of Samal, Davao Del Norte
Marie Kris B. Josol
(+63) 923 601 3532
babak_pharma@nccc.com.ph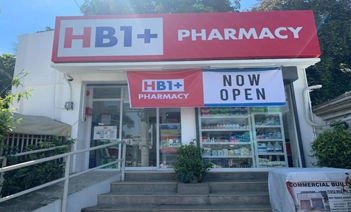 Tibungco
1716 National Road, Tibungco, Bunawan District, Davao City
Katrina Singh
(+63) 931 093 8521
tib_pharma@nccc.com.ph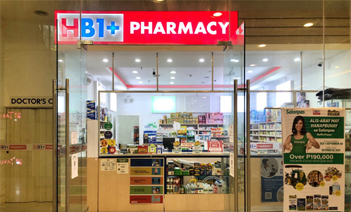 Buhangin Mall
Km. 7 Tigatto Road, Brgy. Buhangin Proper, District Ii, Davao City
Donard Jr. L. Espiritu
(+63) 932 771 1020
buhanginmall_pharma@nccc.com.ph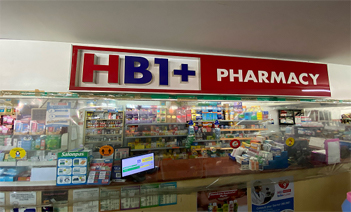 Cabantian 1
National Highway, Brgy. Cabantian, Buhangin District, Davao City
Romi Sharah B. Delos Santos
(+63) 923 835 5457
cab2_pharma@nccc.com.ph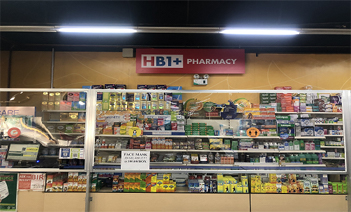 Cabantian 2
Ajk 3G Bldg., National Highway, Cabantian, Davao City
Dean C. Daray
(+63) 963 196 6187
cab_pharma@nccc.com.ph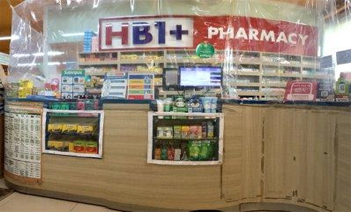 Catitipan
Space #1 Initial D Realty Philippine-Japan Friendship Hi-Way, Landmark 3, Brgy. Sasa, Davao City
Mariel F. Mosquera
(+63) 922 654 8414
cati_pharma@nccc.com.ph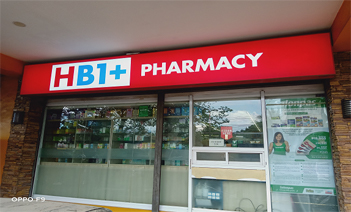 Centro Ma-a
Purok 30, Lacuesta Bldg., Maa Road, Brgy. Maa, Davao City
Rachelle Rose C. Abueva
(+63) 923 680 3511
maasentro_pharma@nccc.com.ph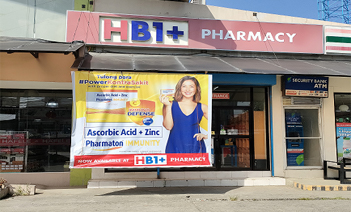 Ecoland
Trust Bldg., Quimpo Blvd., Ecoland, Brgy. Bucana, Davao City
Jenelyn S. Abid
(+63) 932 707 2342
eco_pharma@nccc.com.ph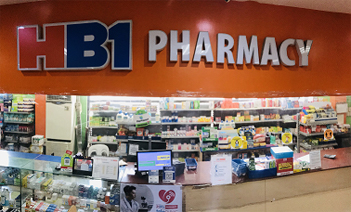 Mandug
Ddf Village, Brgy. Mandug, Buhangin District, Davao City
Dorothy Grace P. Dela Torre
(+63) 932 374 7362
mandug_pharma@nccc.com.ph
NHA Buhangin
Nha, C.P. Garcia Highway, Brgy. Buhangin, Buhangin District, Davao City
Kimberly S. Margo
(+63) 922 374 4466
buhanginnha_pharma@nccc.com.ph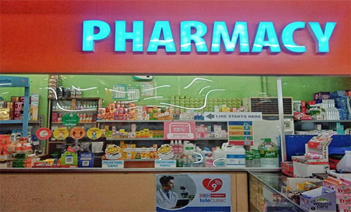 Sandawa
Sandawa Road, New Matina, Brgy. 76-A, Davao City
Geena Kazel C. Ochoa
(+63) 922 463 3469
sand_pharma@nccc.com.ph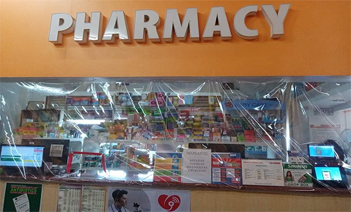 Tigatto
Km7 Tigatto Road, Brgy. Tigatto, Buhangin District, Davao City
Anamarie P. Berja
(+63) 922 925 4548
tigatto_pharma@nccc.com.ph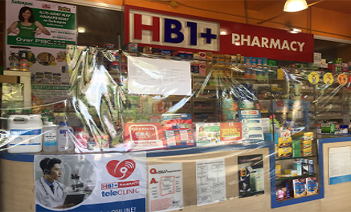 Woodlane
Ground Level Bldg. 1, The Shoppes At Woodlane Diversion Road, Brgy. Ma-A, Davao City
Daisy Jane B. Paglinawan
(+63) 942 050 6066
wood_pharma@nccc.com.ph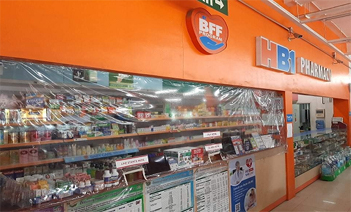 Binugao
Sitio Lower Binugao, Toril, Davao City
Maria del Mar E. Robles
(+63) 961 360 5214
binugao_pharma@nccc.com.ph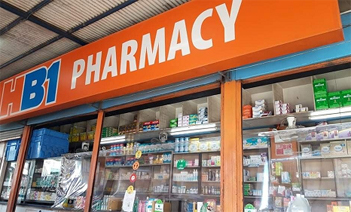 Calinan 1
National Highway Across Public Market, Brgy. Calinan, Davao City
Armel Anne M. Sangcopan
(+63) 932 795 5779
cal_pharma@nccc.com.ph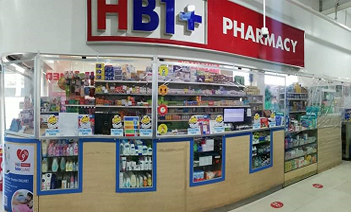 Calinan 2
Purok 16, Davao-Buda Rd.,National Highway,Calinan,Davao City
Junlee P. Lagang
(+63) 909 552 4457
ca2_pharma@nccc.com.ph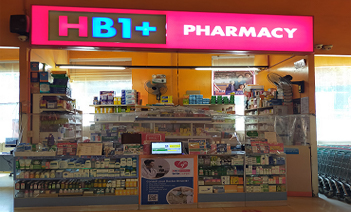 Cat. Grande 2
Cor. Sea Gems Village, Brgy. Catalunan Grande, Talomo District, Davao City
Rogie E. Macalintal
(082) 285 7089
catgrande2_pharma@nccc.com.ph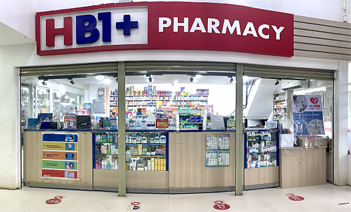 Cat. Grande 3
Sitio Escuela, Catalunan Grande Road, Brgy. Catalunan Grande, Davao City
Valerie Ann Joy G. Villamor
(+63) 919 706 4492
catgrande3_pharma@nccc.com.ph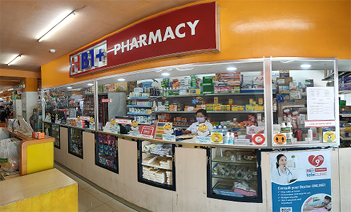 Cat. Pequeño
Purok 22, Km. 12, Brgy. Catalunan Pequeño, Davao City
Gideon B. Rago, Jr.
(+63) 907 538 6211
catpeq_pharma@nccc.com.ph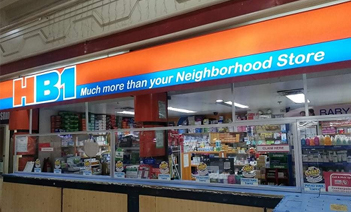 Centerpoint
Centerpoint Plaza, Lts Malls,Inc. Matina Pangi, Brgy. Matina Crossing, Talomo District, Davao City
Rhea C. Dumasis
(+63) 963 919 8391
cpt_pharma@nccc.com.ph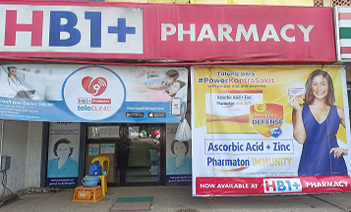 Mintal 1
Doña Bulak Bldg., National Highway, Brgy. Mintal, Davao City
Christer T. Ariate
(+63) 923 837 4478
mintal_sh@nccc.com.ph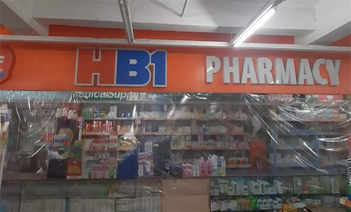 Mintal Proper
Purok 5-Bougainvilla Cor. Azucena St., Brgy. Mintal, Tugbok District, Davao City
Leony J. Dagondon
(+63) 948 763 8415
mintal_pharma@nccc.com.ph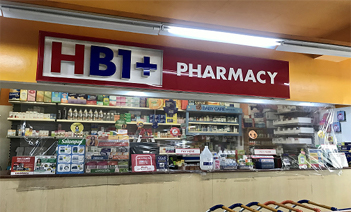 Puan
Libby Road, Puan, Brgy. Talomo, Davao City
Christine Ann E. Funa
(+63) 963 919 8367
puan_pharma@nccc.com.ph
Sta. Cruz
Jose Rizal St. Brgy. Zone Iii Sta. Cruz Davao Del Sur
Danielle Marie D. Beldia
(+63) 932 513 6137
stc_pharma@nccc.com.ph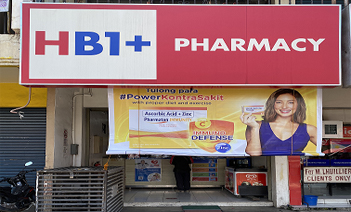 Toril Agton
Dr. 3 Marina G. Uy Bldg., Agton St., Brgy. Toril, Davao City
Bon Roie V. Labella
(+63) 946 051 1707
toril_pharma@nccc.com.ph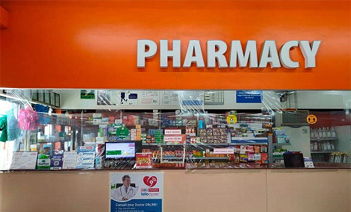 Bonifacio
Lacor Bldg Cor. Bonifacio – Quezon St., Magugpo Central, Tagum, Davao Del Norte
Netchie C. Baliente
(+63) 923 442 0355
tagumbon_pharma@nccc.com.ph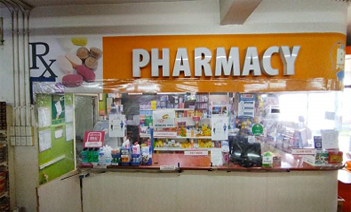 Carmen
Bor Bldg., #2 Stall, #5-9, Public Market, Ising, Carmen, Davao Del Norte
Haziel G. Betaizar
(+63) 938 101 4067
carmen_pharma@nccc.com.ph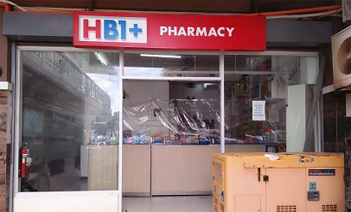 Compostela Valley
Purok 1, Poblacion, Compostela, Compostela Valley
Sheila Marie R. Callos
(+63) 951 068 8565
compostela_pharma@nccc.com.ph
Kapalong
Purok 2, Gen. Luna St., Maniki, Kapalong, Davao Del Norte
Jelane H. Avila
(+63) 975 740 9649
kapalong_pharma@nccc.com.ph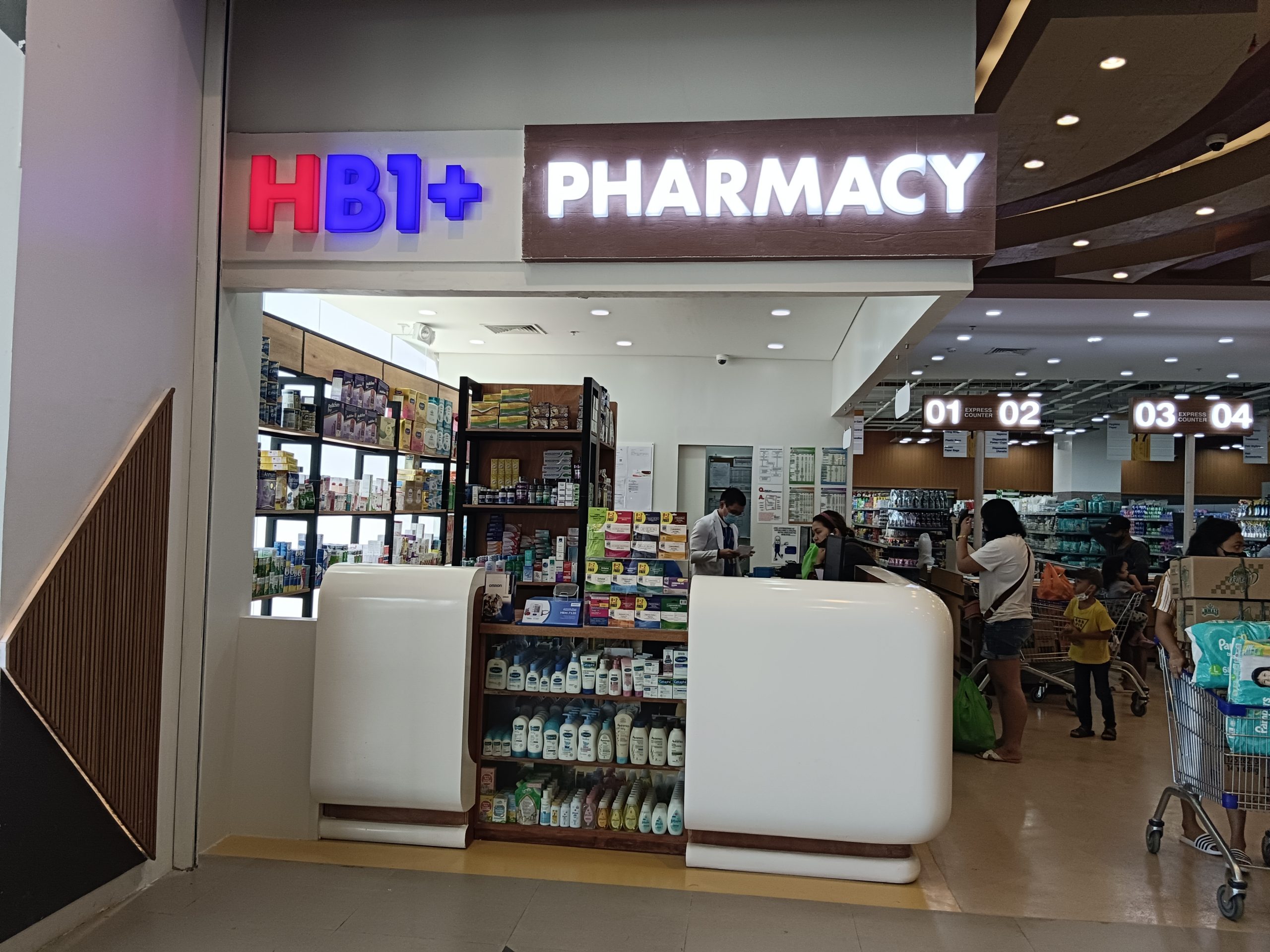 HB1 Vista Mall
Brgy. Sto. Nino Tugbok District Davao City
Gideon B. Rago Jr.
0993-322-5623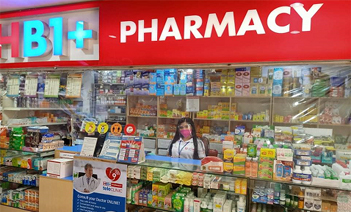 Monkayo
Purok 5, Poblacion Monkayo, Compostela Valley
Judy Ann D. Romano
(+63) 948 512 0214
monkayo_pharma@nccc.com.ph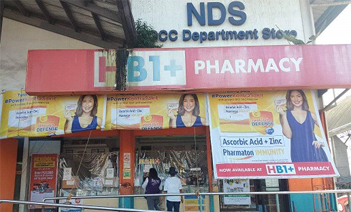 Nabunturan
Public Market Mall, Purok 6, Poblacion, Nabunturan, Compostela Valley Province
Jayca Mae B. Macaranas
(+63) 961 408 5196
nab_pharma@nccc.com.ph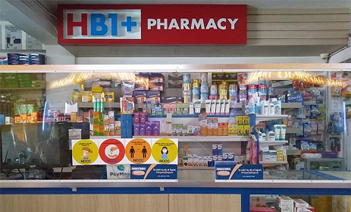 Panabo
Ground Floor Ssb Bldg., Purok Atis, Sto. Niño (Pob.), Panabo City, Davao Del Norte
Virgenia A. Paler
(+63) 926 332 2896
panabo_pharma@nccc.com.ph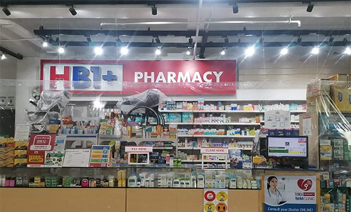 Panabo 2
Davao Ksjh Realty Corp. Bldg., Purok Mangga, Sto.Niño, Panabo, Davao Del Norte
Jennifer D. Arcena
(+63) 931 187 1467
panabo2_pharma@nccc.com.ph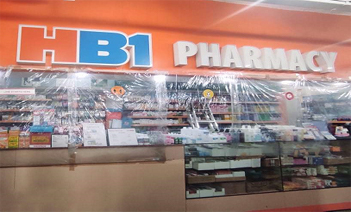 Pantukan
National Highway, Kingking,Pantukan, Compostela Valley
Guylen Gay B. Maquilan
(+63) 923 328 9752
pantukan_pharma@nccc.com.ph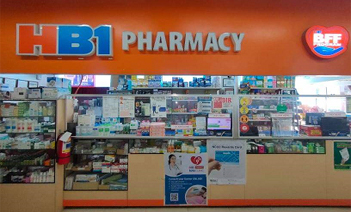 Sto. Tomas
Gpdc Bldg., Purok 6 Fd. Rd. 2 Tibal-Og (Pob.), Sto. Tomas, Davao Del Norte
Michelle G. Daquiado
(+63) 943 520 2395
stotomas_pharma@nccc.com.ph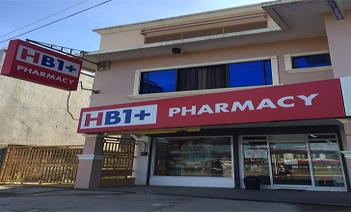 Tagum Apokon
Dr. 1 Ymm Bldg. Prk. 2, Apokon, Tagum City
Rachel C. Miranda
(+63) 953 407 2466
apokon_pharma@nccc.com.ph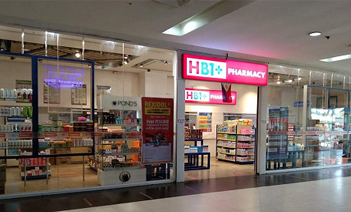 Tagum Mall
G/F Nccc Mall, National Highway, 55 Magugpo East, Tagum, Davao Del Norte
Bettilou A. Atowan
(+63) 910 173 6714
tagum_pharma@nccc.com.ph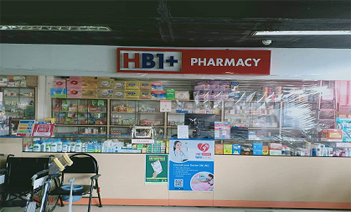 Tagum Public Market
New Tagum Public Market, Purok Bayanihan, Brgy. Magugpo West, Tagum, Davao Del Norte
Ma. Theresa R. Almendral
(+63) 923 163 0456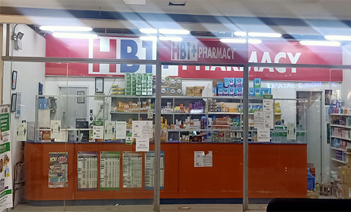 Lacao DB
Nccc Bldg., 89 Lacao St., Maningning (Pob.), Puerto Princesa City, Palawan
Sheralyn A. Enriquez
(+63)9533372476
pal_pharma@nccc.com.ph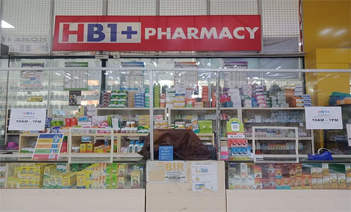 San Pedro
Ground Floor One Asenso Shopping Mall, National Highway, San Pedro Puerto Prinsesa City, Palawan
Analyn Cenabre
(+63)9082292684
sanped_pharma@nccc.com.ph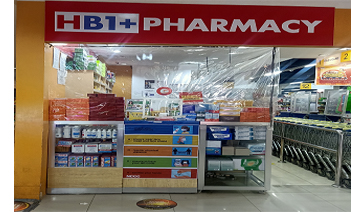 Lacao Satellite
89 Lacao St., Brgy. Maningning, Puerto Princesa, Palawan
Rachil Nadayao-Store Assistant
(+63)9533372476
lacaosat_pharma@nccc.com.ph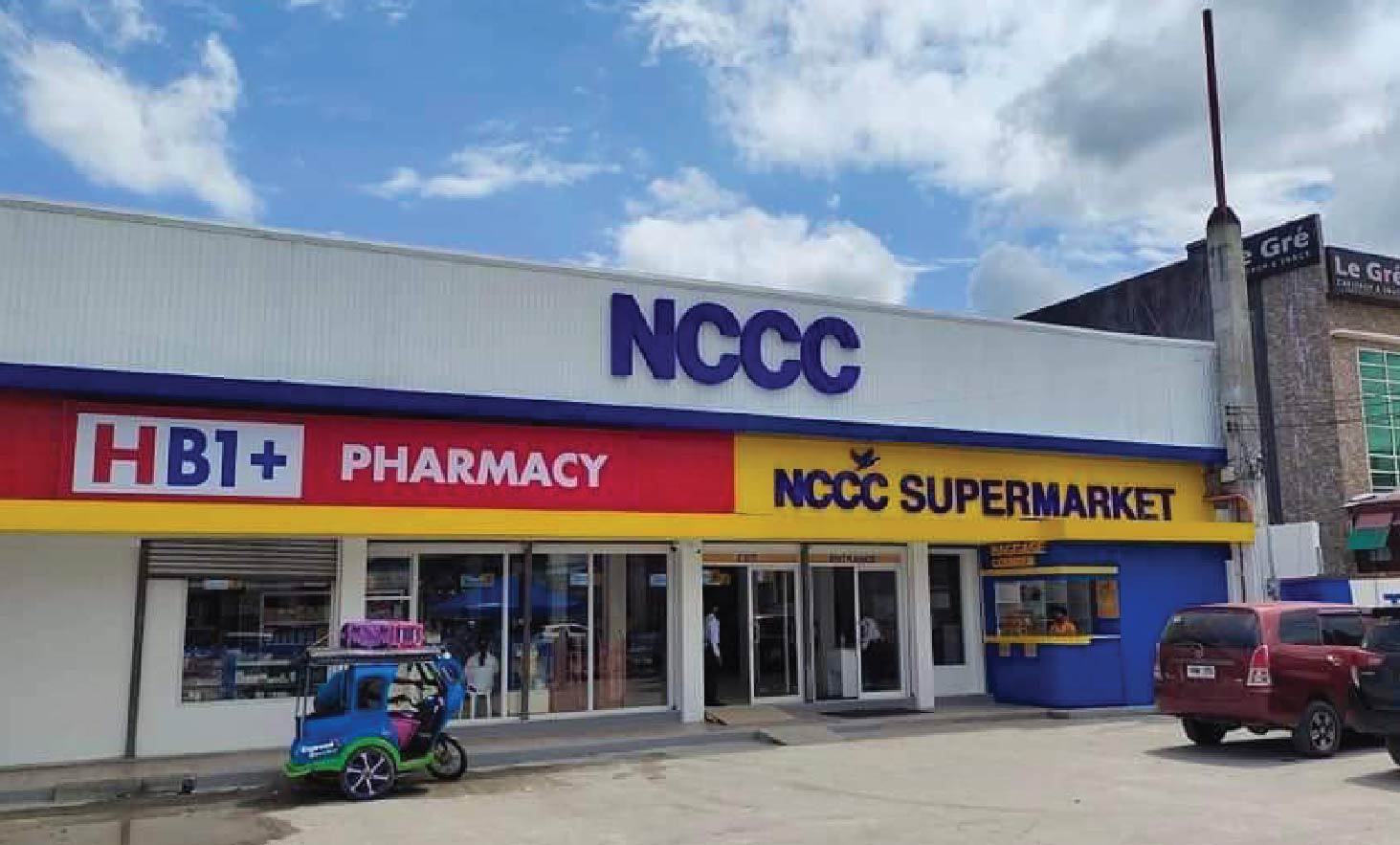 TACURONG
National Highway New Isabela City, Tacurong Sultan Kudarat
Joven Cabaya
0992-252-4801
tacurong_pharma@nccc.com.ph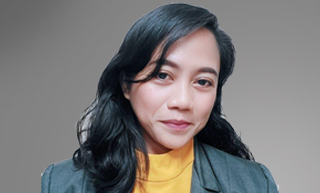 VERA MARIE NICOLAS
Area Operations Manager - Area 4 Pharmacy Business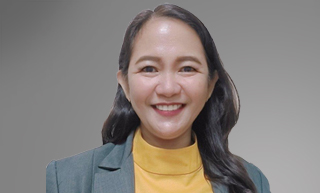 LEAH MAGNO
Area Operations Manager - Area 2 & 5 (Palawan) Pharmacy Business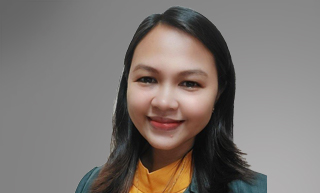 ROSEMARIE DADONG
Area Operations Manager - Area 3 Pharmacy Business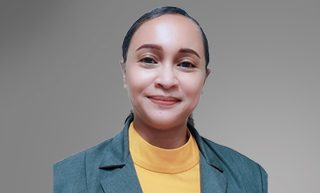 VENICE LAMBO
Area Operations Manager - Area 1 Pharmacy Business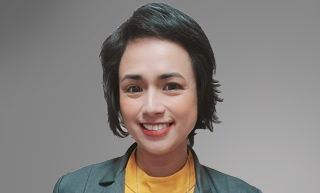 CORAZON WEE
Associate Vice President - Pharmacy Business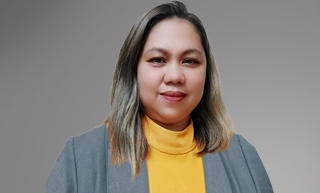 ALMARIN PATUBO
Manager Total Merchandising - Pharmacy Business