Choice Mart Opens At The Shoppes Woodlane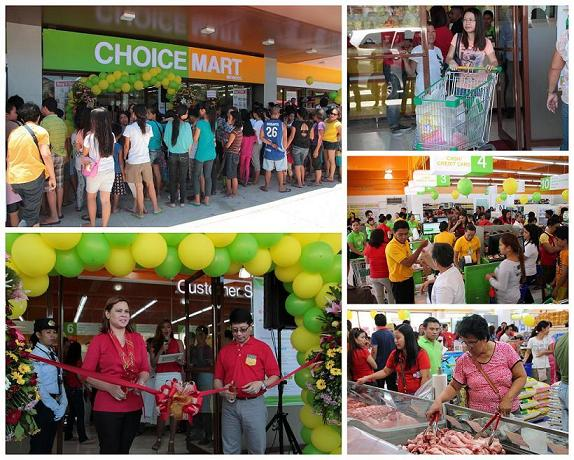 Davao-based retail chain New City Commercial Corporation has come a long way from a thriving textile mart to a now full blown shopping destination.
Being in the business for more than 30 years, NCCC has become a household name staying true to its promise in offering the best priced quality products and services. Hence, the leading and preferred destination in all areas of its business.
Throughout the years, NCCC has grown by continuously investing by putting up more stores in different formats.
Recently, Choice Mart by NCCC opened its 6th branch at The Shoppes Woodlane along Diversion Road, Maa on April 11, 2015.
"Choice Mart offers basic grocery items bringing daily consumer needs closer to residents in nearby subdivisions and villages," said NCCC Supermarket AVP Jojo Canda. He added that the having Choice Mart accessible to communities, customers need not spend extra for fare.
Former Davao City mayor Sara Duterte-Carpio led the ribbon cutting in the morning followed by a meet and greet with heartthrob JC de Vera in the afternoon.
Canda notes that as Davao City and its neighboring cities and municipalities continue to evolve, so does NCCC.