NCCC President/CEO chosen as Next Generation Leaders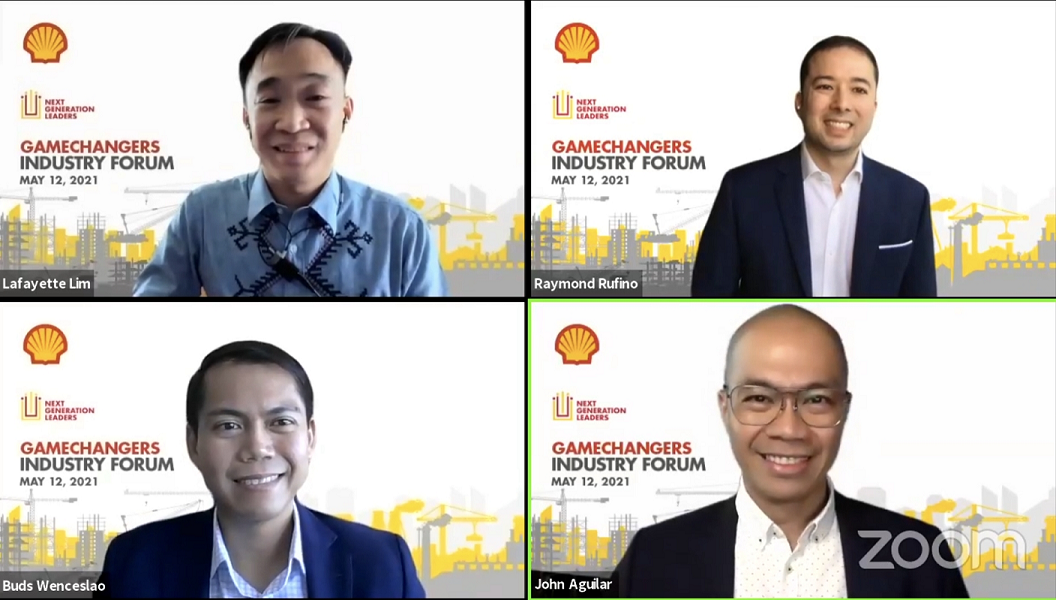 Lafayette A. Lim, president and CEO of NCCC Group of Companies, speaks about Changing Communities in the Real Estate and Construction industry during the "The Next Generation Leaders: Gamechangers Industry Forum".
The Next Generation Leaders online forum mobilizes the new generation of influencers, achievers, and movers, into areas of national development. It aims to continually identify new emerging leaders and encourage them to futureproof their businesses and further collaborate.
Although NCCC is known for its retail business and an odd fit in the program's real estate and construction panel, Lim underscored that any real estate and construction effort largely depends on the ecosystem which it belongs to and that the retail industry is one of the key complementors of a sound ecosystem.
NCCC is proudly Dabawenyo that has been a part of Davao City's ecosystem for almost 70 years. "We at NCCC are fortunate enough to have our network of businesses embedded in that framework that boosts the rapid growth of any ecosystem we are in," says Lim.
Just like all other industries, NCCC has had a fair share of challenges when Covid-19 pandemic came. The president/CEO had the realization that situations like these are not just a one-time thing, but are becoming the new normal. Thus, putting efforts to future proof NCCC.
"We realized that this new normal pushes the ecosystem that we are in to change fast as well. The new stars in the industry are convenience, access, and sustainability."
NCCC has entered digitization through its e-commerce platform and continues to introduce many more shopping innovations to make customers' experience more comfortable and hassle free.
They are including sari-sari stores in their innovative future since they have been their greatest partners over the years. Lim wanted to elevate their acceleration towards innovation so that they can share the growth and prosper together.
However, Lim still stressed the importance of strengthening the traditional way of shopping and doing business. Saying that the new normal may have changed customer behavior but going out will always be a part of our lives. NCCC is moving towards elevating the customer experience to the next level with greater safety, convenience, easier access, and enhanced sustainability in mind.
Aside from digital transformation, NCCC continues its plan to expand despite being delayed due to Covid. The rebuilding of Mall Maa is set to begin. Meanwhile, Mall VP property will be transformed into a new kind of township providing the people of Davao new venues which are truly Davao, where they can enjoy a homegrown touch of lifestyle. In addition, another development in Panacan will be underway which will be the home of UA&P 's first business school in Mindanao.
But, Lim says, all of these plans and visions would not become reality without all the hard-working men and women of NCCC. From having less than 10 employees as it started, NCCC has grown and expanded all over Mindanao and Palawan with around 5,000 employees.
As CEO, he owes it to his competent internal ecosystem as it works hard to contribute to the external ecosystem.
In closing his speech, he called upon the future leaders in the industry to work hand-in-hand and collaborate with one another in finding ways to support, sustain, and shift upwards their respective industries.
"All of us here today are only as good as the ecosystem we are in. We must see each other as partners rather than incidentals so that we can make our ecosystems flourish," says Lim in conclusion.
The forum presented three relevant topics such as 'Mobility and Economic Growth', about 'Changing Communities', and 'Transformative Technology'.
Key speakers from the transport and logistics industry featured are Donna May Lina, Director, Executive Board of One LGC – LGC Group of Companies, Zoe Chi, Vice President of J&T Philippines, and Karla Delgado, Chief Sustainability Officer of Transnational Diversity Group, Inc.
Second group of panelists from the real estate and construction industry are Delfin Angelo Wenceslao, Director, President and CEO of DM Wenceslao Associates, Inc., Raymond Rufino, President and CEO of NEO Office PH and NCCC's Lafayette Lim.
And finally, leaders from the business and manufacturing industry include Atty. Kathlynn Mila, Executive Vice President of Multisys Technologies, Inc., Candy Co, Marketing Head of Green Cross Inc., and Marvin Tiu Lim, Chief Growth and Development Officer of Mega Global Corporation.
The Gamechangers Industry Forum is hosted by Pilipinas Shell with Amor Maclang as its co-convener.