NCCC Supermarket partners with Unilever Philippines in bringing back SWAPapremyo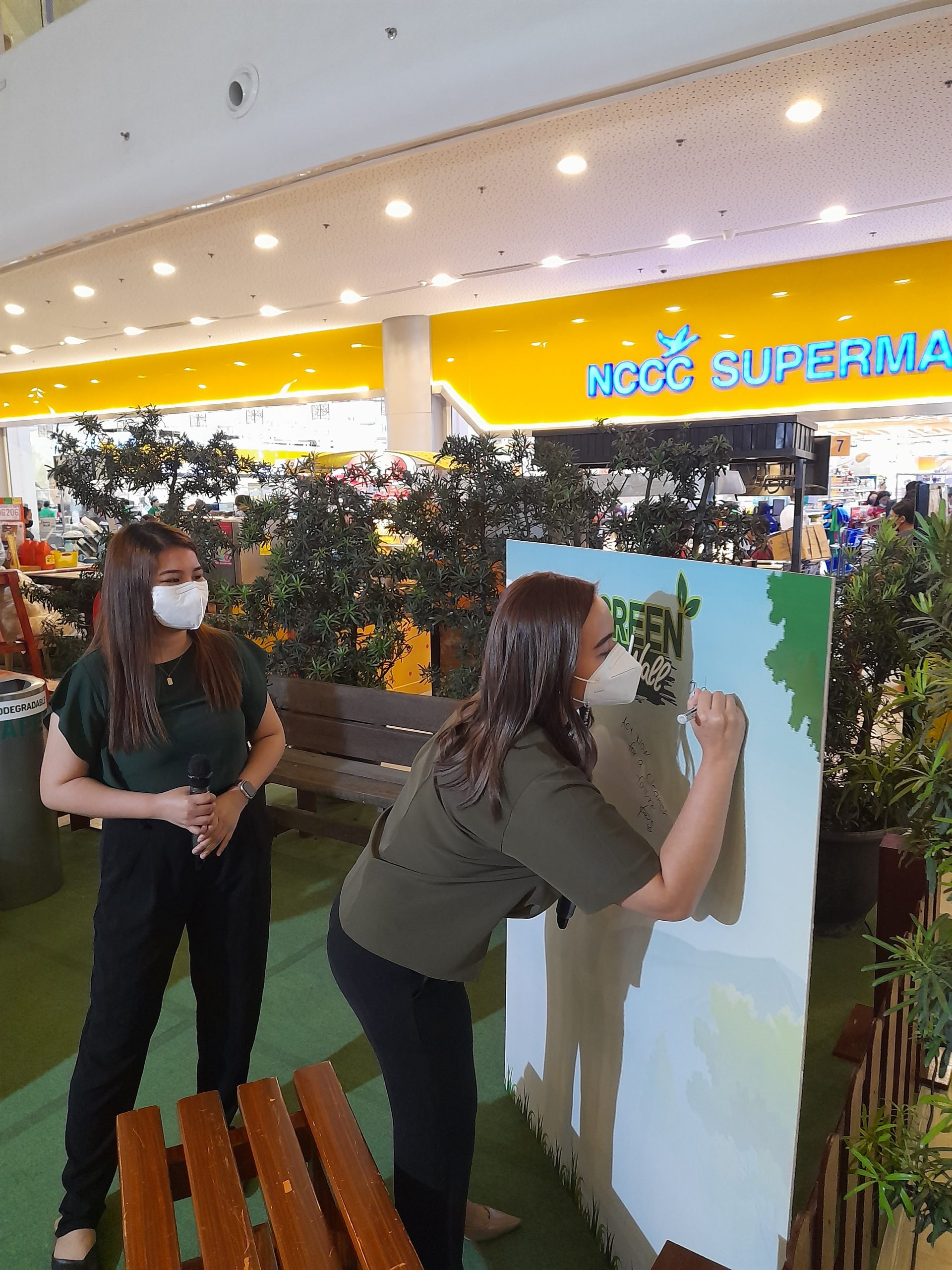 NCCC Supermarket in partnership with Unilever Philippines announced through a Go Green Facebook Live, the upcoming relaunch of Plastic SWAPapremyo, a city-wide sustainability push to reduce plastic waste by driving up the collection of plastic bottles and sachets for proper processing through Winder Recycling.
"The GO GREEN Campaign reinforces Davao City's ongoing efforts to reduce waste in the city especially the use of single-use plastics. May this encourage more organizations to push for green initiatives and solutions so we can all together create a sustainable future for every Dabawenyo" stated Vice-Mayor,, Sebastian Duterte.
After its successful run in 2019, SWAPapremyo will call on households to continue the habit of segregating and cleaning their empty plastic waste. SWAPapremyo participants will get Surf and Breeze sachets for every 1 kilo of plastic waste that they will bring to the Parking Area of NCCC Mall VP. Plastic collections will then be provided to Winder Recycling to transform plastic waste into benches and other store fixtures. This year's SWAPapremyo is aiming to amass 15,000 kg of used flexible plastic starting May until December 2022.
Plastic SWAPapremyo continues Unilever Philippines' longstanding flagship education and plastic collection program "Misis Walastik" which has provided additional income to 100,000 families and 150 collection hubs in 400 barangays across Metro Manila and nearby provinces since 2012.
The partnership forms part of NCCC Supermarket's Go green program which covers using less plastic in-store, and boosting more eco-friendly habits for NCCC shoppers.
Unilever is committed to the thinking behind NCCC's Go Green, and sees this a partnership that can help drive its global Clean Future commitments including using eco-friendly ingredients in our products, as well as using less plastic in packaging. This is a commitment of our well-loved homecare brands Surf and Breeze.
"As part of our journey towards making sustainable living commonplace, Unilever has committed to developing products that are high-performing, kind to people and the planet, at accessible prices. This is what our Clean Future initiative is about and what guides us in developing our homecare brands like Breeze. Strengthening key partnerships play a role in keeping plastic waste out of our rivers and waterways and we are happy that we renewed our Plastic SWAPapremyo program with our valued partner, NCCC Supermarket, to work towards a waste-free Davao," said Fredy Ong, Vice President, Customer Development, Philippines.
###