Bakuna Nights at NCCC Mall Buhangin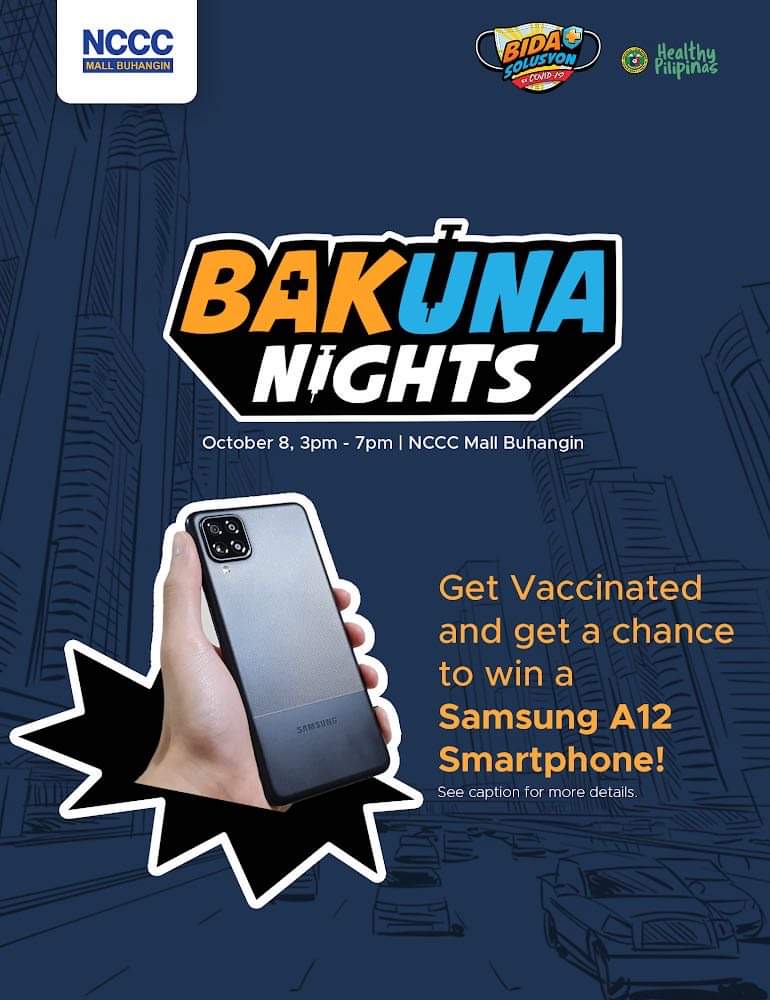 NCCC Mall Buhangin will kick off its Bakuna Night on Friday, October 8 from 3pm until 7pm.
This first mall-based rollout is open to all Dabawenyos who are aged 18 and above.
In partnership with the City Government of Davao and CHO, Bakuna Nights is an evening vaccination program which aims to further boost and speed up the government's vaccination drive.
In an interview in Davao City Disaster Radio (DCDR), Davao City COVID-19 Task Force spokesperson Dr. Michelle Schlosser said that the program caters to Dabawenyos who cannot go to vaccination sites during the day because of work.
As of October 2, the total vaccine administered in Davao City for first dose is 742,371 while for second dose is 620,178. The target number of the city towards achieving herd immunity is 1.2 million.