NCCC innovates with new customer online platform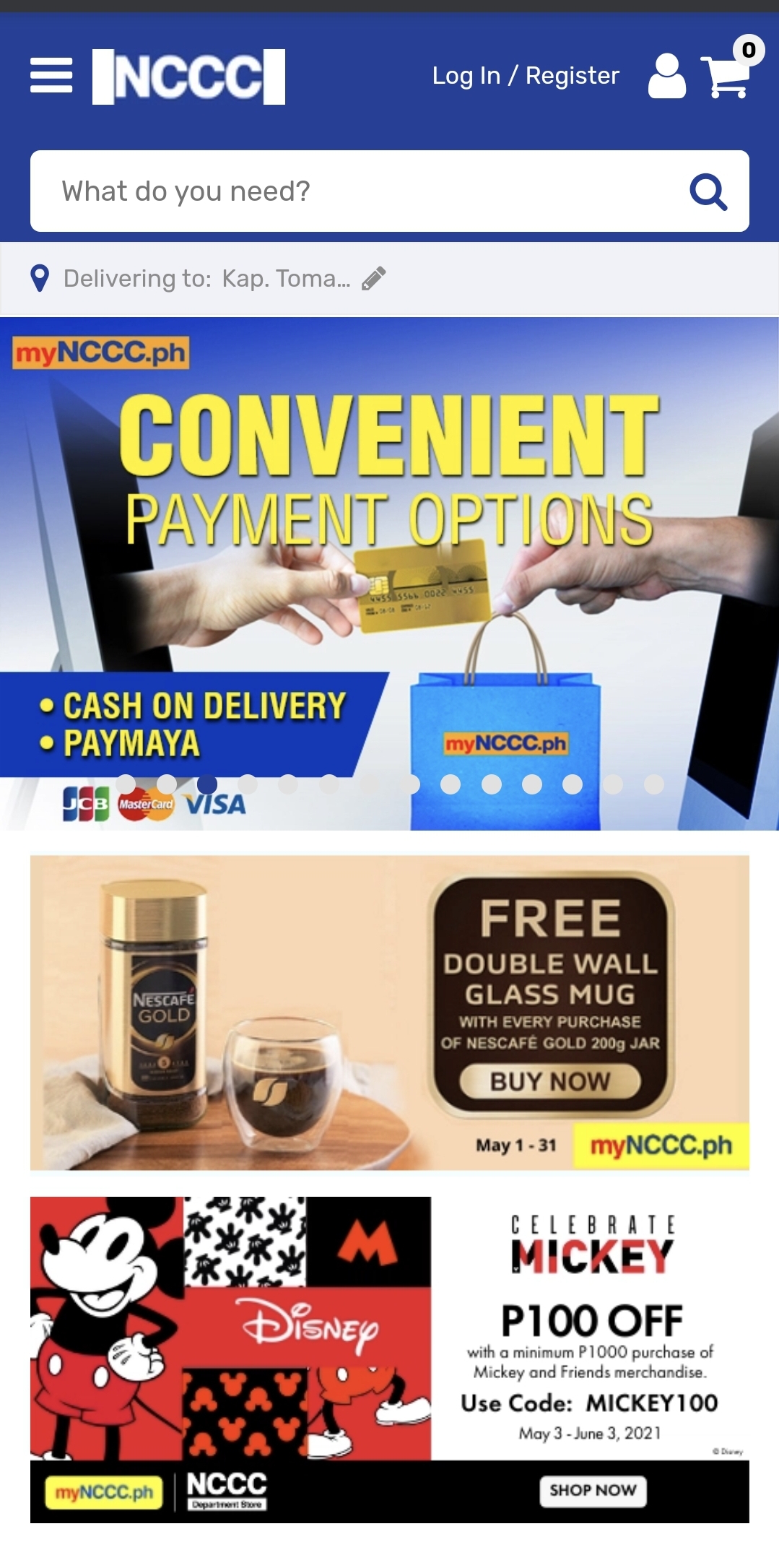 Homegrown retail chain New City Commercial Corporation (NCCC) is rising to new heights as it is gearing up for a new e-commerce platform – mynccc.ph to cater to its growing consumers and enable them to shop online 24/7 especially with their daily essential needs.
"With the current situation, we want to give an avenue for our customers to shop in the comfort and safety of their homes. This online platform provides them the "hassle-free" experience from ordering to delivery with a few surprises from time to time." said Lafayette Lim, President and CEO of NCCC.
Set to be launched on November 7th, mynccc.ph offers a wide range of products from your daily needs at NCCC Supermarket, home essentials at NCCC Department Store, DIY improvements at NCCC Hardwaremaxx, and basic health requirements from HB1 Pharmacy.
Customers can also choose to conveniently pay through Cash-On-Delivery (COD), Bank Transfers and Paymaya.
The said online platform will first cater to Davao City customers and will soon expand to Davao del Norte and Palawan. Features and services such as express shipping, multiple drops and your favorite food and drinks from our mall shops will also be added & soon to be made available.
To those who are interested to become a part of this online platform as sellers/business partners, you may contact customercare@nccc.com.ph
NCCC has been a leader in customer service for the past 40 years, continuously innovating in all areas where they operate. This is in partnership with Unionbank and Global Linker.